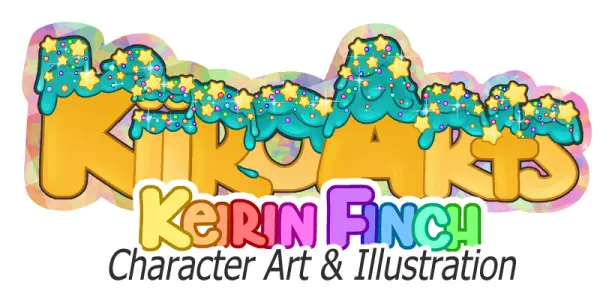 ---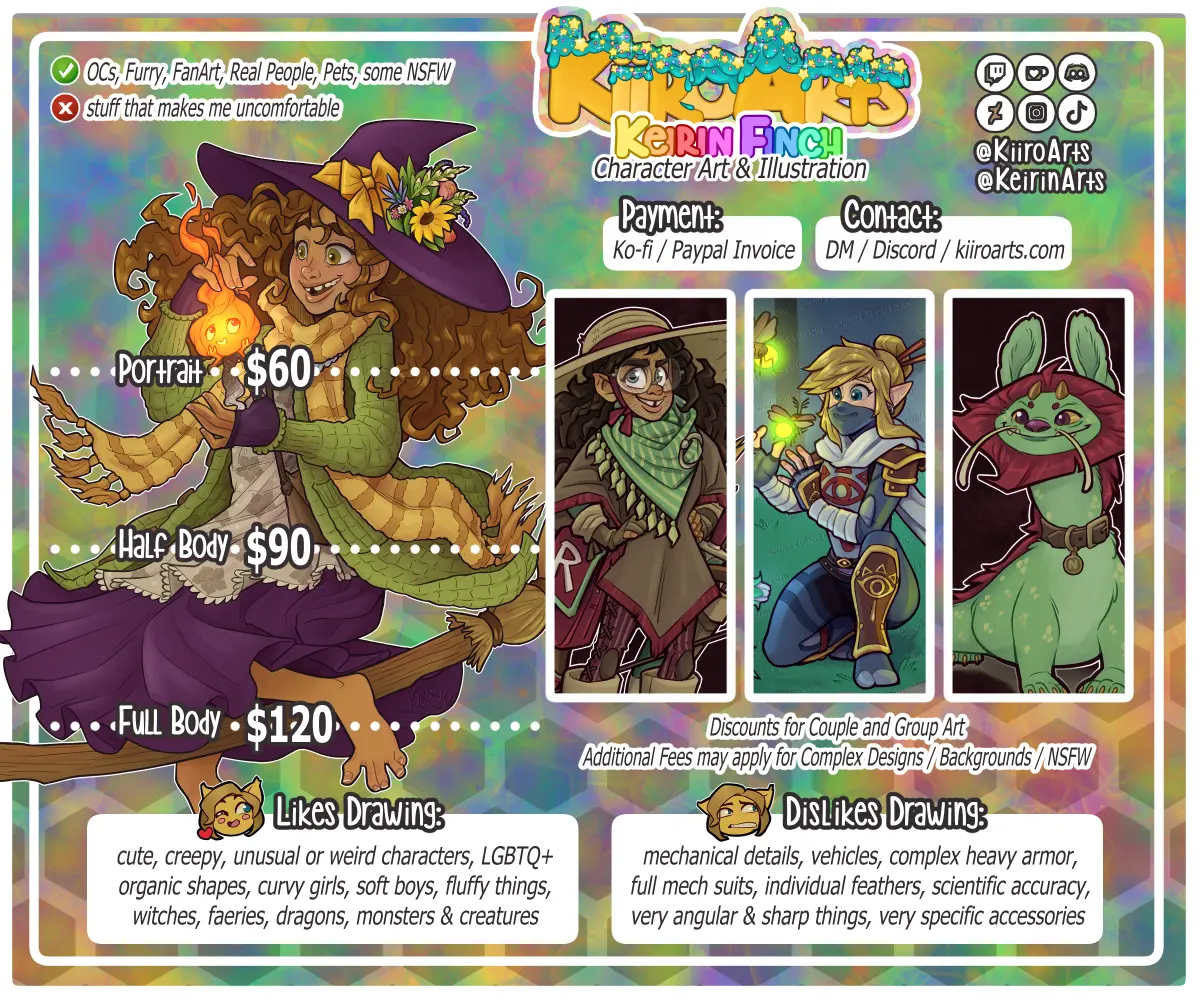 ---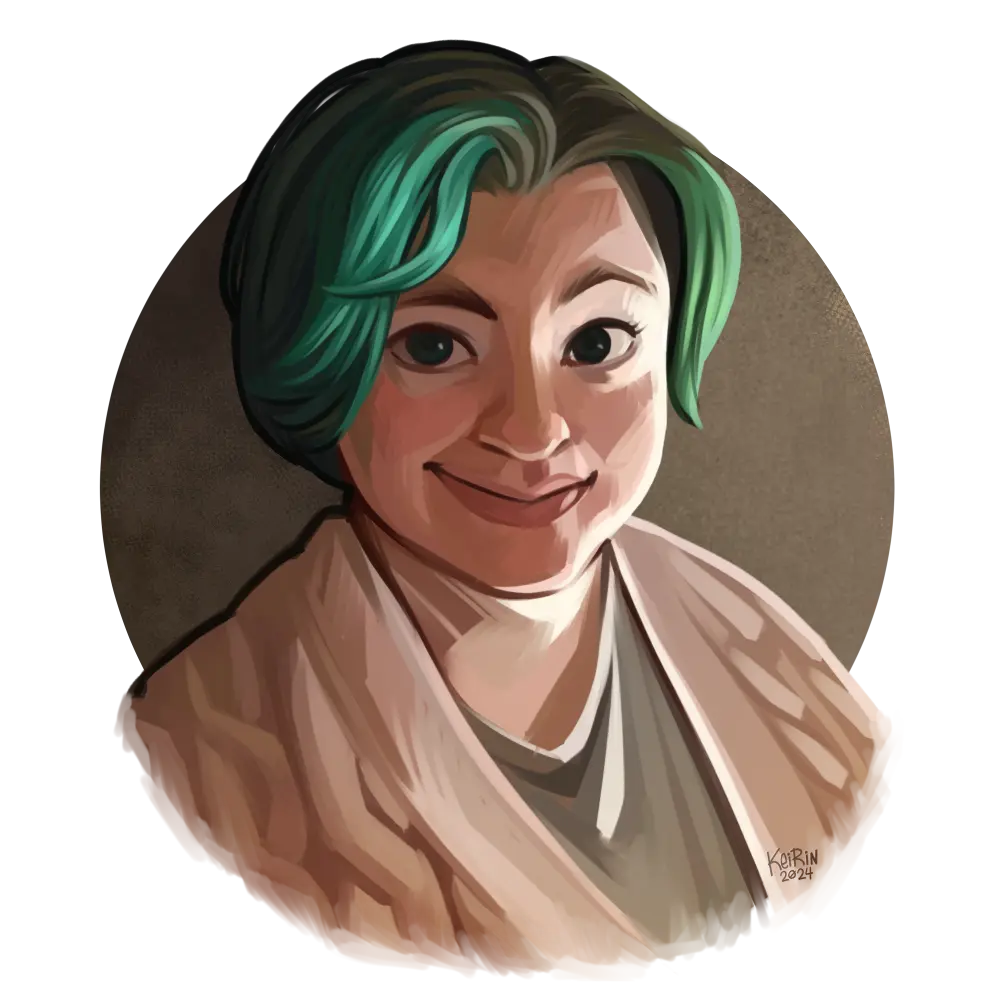 Hey there! I'm Keirin (they/them), a nonbinary independent artist from Minnesota and a proud member of the queer community.
Drawing has been my lifelong passion, but I'm also a dedicated gamer, animation connoisseur, comic collector, film fanatic, and a seasoned Dungeons and Dragons player - both as fearless adventurer and devious Dungeon Master. In other words, I'm a geek through and through.
My art style is best summarized as an aesthetic fusion of anime-inspired American cartoons. I love using vibrant colors, bold lines, and strong shape language in my work. My illustrations often feature a delightful blend of cute and creepy - floating in the realm between adorable sweetness and spooky macabre. My primary medium is digital, and I use Clip Studio Paint with an Artist Pro XP-Pen tablet in my current work.
I've honed my style over years of experimentation, exploration and continuous practice. My greatest source of inspiration comes from amazing artists like Lois (Loish) Van Baarle, Allison (Skirtzzz) McKenzie, Don Bluth, and Alphonse Mucha. I've also had a diverse arts education from middle through high school and I obtained a BFA in Game Art and Design from the Ringling College of Art and Design in 2011.
Over the past year I've been pushing myself to improve my skills, speed, and consistency by streaming my process on Twitch. I've been steadily refining my style to consistently deliver high-quality work for commissioned pieces. I believe that the more I create, the better I'll become, and I'm excited to continue growing as an online content creator. I aim to weave captivating narratives through my character design and illustration work, and I aspire to someday expand my narrative-driven creations by writing and illustrating a children's book, webcomic, visual novel, and video game.
Stay tuned, because there's more artistic greatness coming soon from KiiroArts!